SINGING LESSONS IN SYDNEY
SINGING LESSONS IN SYDNEY WITH PAULA TERRY
AFFORDABLE – ENJOYABLE – RELAXED
Paula Terry offers singing lessons in Sydney in all contemporary styles for singers of all
levels.
CALL NOW on 0458 151 609…. or email: paulat@gol.com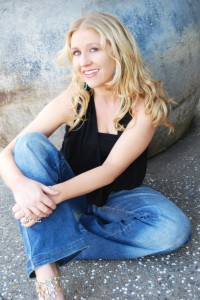 Whether you're a natural talent aiming for a professional singing career, or a
beginner who wants to WOW your friends at Karaoke … or anyone who just wants
to have fun and de-stress!
Paula will guide you with expert tips and techniques that will help to make you a
Singer!
Paula has studied and trained in voice, specialising in Jazz and Rhythm and Blues
(R&B) and has enjoyed a successful International Career over the past 20 years.
Paula is an entertainer and recording artist and worked on in a variety of styles
including pop and dance music.
Paula has written and produced songs for TV commercials and has worked exclusively for Internationals such as Konami Corporation and Sony Play Station. Paula regularly travels to Tokyo Japan performing for the RITZ Carlton Hotel chain and other major hotels across Japan.
Paula mastered her professional teaching skills tutoring for five years at Hitsville, one of Tokyo's most prestigious singing schools, affiliated with US R&B group Boyz2Men.
Customised professional and friendly singing lessons in Sydney for your individual needs.
Lesson's start with a vocal warm-up, relaxation techniques and then work on
particular songs of interest or upcoming audition songs.
As your vocal coach Paula will guide you through vital breath control, support,
stature, enunciation and other essential techniques to help you with your vocal
goals. You can choose from Paula's collection of hundreds of backing tracks
ranging from Dance, Pop, R&B and Jazz – for Men and Women.
With Paula's relaxed and encouraging personality and teaching skills – and her
charisma, you will have fun learning to sing!
For more information and an informal chat about your Vocal and Singing needs
Paula ph- 0458 151 609…. or email: paulat@gol.com
Or visit www.paulaterry.com