5 Tips for a great singing performance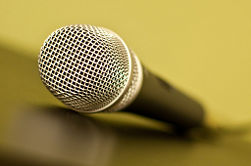 Practice:

Make sure that you have been practicing to prepare for the concert. The more you practice the more the music and the notes become easier to sing

Save your voice:

Don't abuse your voice with excessive talking or yelling. When speaking, use an easy relaxed tone that is forward in projection and not falling in the throat. Avoid whispering which is known to wear the voice.

The Day Before:

Do the following to help ensure a powerful performance:

Avoid starchy and dairy foods.
Avoid sugary beverages and sugary foods.
Refrain from alcoholic beverages at lease two days prior
Sleep with your head and body covered.
Set the temperature in the room not too cool, not too dry or too damp with the window open.

Rest on the Day:  Try and find 20 minutes on performance day to take a power nap. You can lounge and read or do some other non-stressful activity while sitting.

Visualization:

Focus your thoughts in a quiet time before the performance. Think through or meditate on the techniques you've learned to use from your voice lessons. Think through every movement of your vocal performance and envision how great you will be!